The Man Behind Creating New Worlds


Adam C. Sharp is originally from the Los Angeles area and has worked in the creative fields since he was ten. His works spans music, voice over work, theatre, writing, media production, public speaking and working as a college instructor.
He is an experienced voice over artist, actor and director. As a voice over he brings the diversity ranging from high energy for characters and commercials to calm and focused for important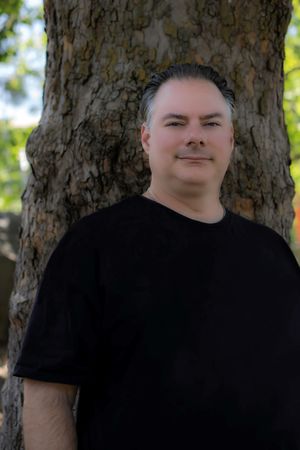 presentations and infomercials. No matter the project, Adam will bring the needed enthusiasm and focus to fulfill and exceed the needs of any voice project. And, as a director, Adam has worked bringing dozens of plays to the stage.
He has created music under his name and under A.C. Sharp, Sceptre and with vocalist Jenn, Azure Rising.  He has also worked on musical projects for media productions and choir and orchestral concert productions with his brother, Eric D. Sharp.  
As a writer, Adam has worked on media projects, plays, stories, screenplays and scholarly works that have been produced throughout the country. He has written comedies, dramas, experimental works, short works and full lengths works that have been produced.
His training has contributed to his success as a professional public speaker, master of ceremonies and creative advisor. He has given talks and presented workshops on the creative process and personal development for over ten years and continues to teach a college course on the creative process. He has contributed and advised on many creative projects as a Creative Advisor and Presenter. He has given presentations on Acting, Directing, the Creative Process, social topics as well as emceed and was moderator on several presentations. 
Adam earned his Bachelor of Arts and Master of Arts Degrees Long Beach City College and California State University, Long Beach.
Checkout more information by exploring the various pages of the website.
Thank You!
Performance Resume: Adam C. Sharp Performance Resume
Curriculum Vitae: Adam C. Sharp
Master of Ceremony, Emcee or Host